From
Ready Washington
, a survey about the
High School & Beyond Plan
for high school students. This is not a coalition I entirely trust - they lean a little ed reform for me - but sign up if you think it will help your understanding about this issue.
One update on the
Advanced Learning Task Force
- Sharmila Williams stepped down. I believe they have alternates so one of them will step into her place. Ms. Williams was one of two members of the ALTF who works for Equal Opportunity Schools. I had flagged this to the district as it seemed odd to have two people from the same company especially as they are affiliated with the district.
Coming up on the next couple of Saturdays -
Picnic in the Precincts.
SPD is hosting picnics at all five precinct locations. You can meet officers from the Canine squad, Bomb squad and others. Hot dogs, ice cream and entertainment.
Southwest: Saturday, August 11th, 11am - 3pm @ Delridge Community Center, 4501 Delridge Way SW
South: Sunday, August 12th, 1pm - 4pm @ Holly Park Community Church, 4308 S Othello St.
West: Thursday, August 16th, 4pm - 7pm @ Hing Hay Park, 423 Maynard Ave S
North: Saturday, August 18th, 1pm - 4pm @ 10049 College Way N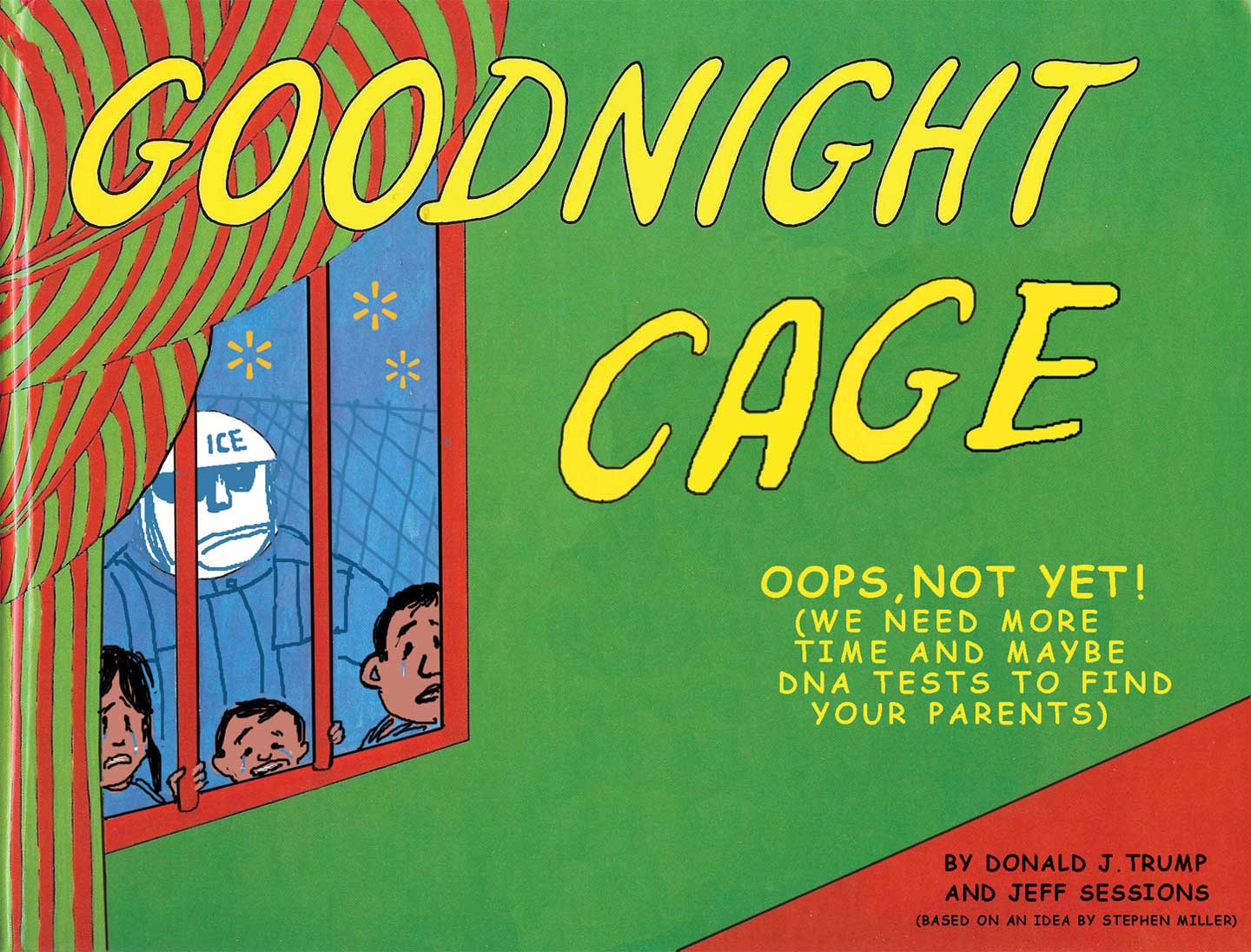 Art by Peter Kuper via The Nation
East: Saturday, August 25th, 1pm - 4pm @ SPD East Precinct, 1519 12th Ave
Just as a reminder: not all those

immigrant kids in detention

have been reunited with their parents. The Trump administration suggested the ACLU do that. As well, when a federal judge learned, in the middle of a hearing for a mother and daughter, that the government had put them on a plane back to their country, he ordered the plane either turned around mid-air or come back immediately when it landed. This is all wrong, wrong, wrong.
Students With Disabilities Sue ACT Over Release of Personal Information
from
Education Week
:
A group of college-bound students with special needs and their parents filed suit Monday against ACT Inc., claiming the the testmaker illegally disclosed to colleges that they have disabilities.

The class action suit, filed in U.S. District Court in Los Angeles, challenges the way the Iowa-based company uses information about students with disabilities. It collects that information as part of the "profile" students fill out online as they register for the college-admission exam, and an information form that students complete on the day of the exam.

Introductory text in the profile tells students they can skip any question they don't want to answer, but says it's intended to "help you think about your future education and to help colleges in their planning."

But instead of keeping it confidential, the suit says, ACT shares it with colleges by "flagging" their test-score reports, indicating that the scores were earned by someone who took the exam with accommodations.


ACT and the College Board, which makes the SAT, agreed years ago to stop flagging the test scores of students who take the exam with accommodations, after that practice drew widespread criticism.
But the new lawsuit says that the version of the score report that ACT sends to colleges shows information about disabilities, while the version that goes to students and their high schools does not.
Good piece from
KNKX
on
teacher pay
in light of McCleary - will districts that pay higher salaries disadvantage those who don't?
For example, according to the Washington Education Association, Bainbridge Island has agreed to a 21 percent raise and Bellevue educators are getting a 17 percent raise, on average.

But in other districts, bargaining has been harder. Angel Morton, president of the Tacoma Education Association, said negotiations have been frustrating because the district has only offered a raise of 3.1 percent.

"My concern is that Tacoma is taking itself out of a competitive educator market," Morton said. "People won't be willing to come teach in Tacoma if the rate of pay is that much lower than so many other districts in the I-5 corridor."
What's on your mind?